This is a sponsored post written by me on behalf of JTV.com. I was paid for this post and received jewelry pieces as compensation.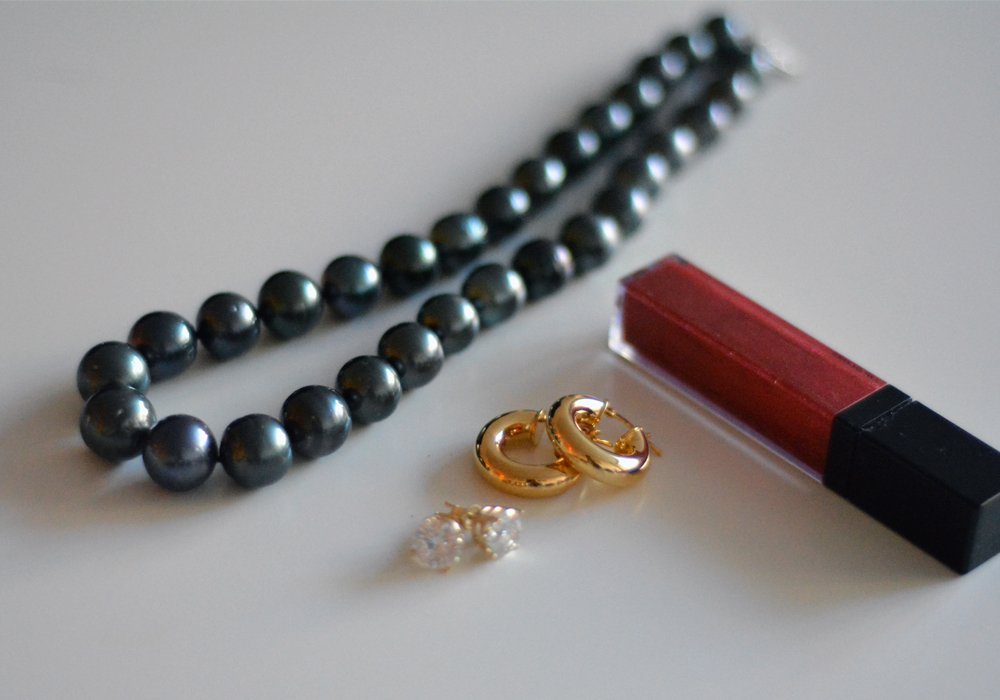 December 25th is quickly approaching. How's that gift list of yours going? Still racking your brain on what to get your loved ones still left unchecked on the Christmas list? Well look no further than JTV.com to get your shopping done. Because "I hate jewelry and shiny bling" said no one ever. There is a ton of awesome jewelry on JTV.com, and I especially love their huge selection of earrings and necklaces. Who knows, you might even find a few pieces you'll want to get for yourself. Because dang it, you deserve to get that gift (that you always wanted to give yourself).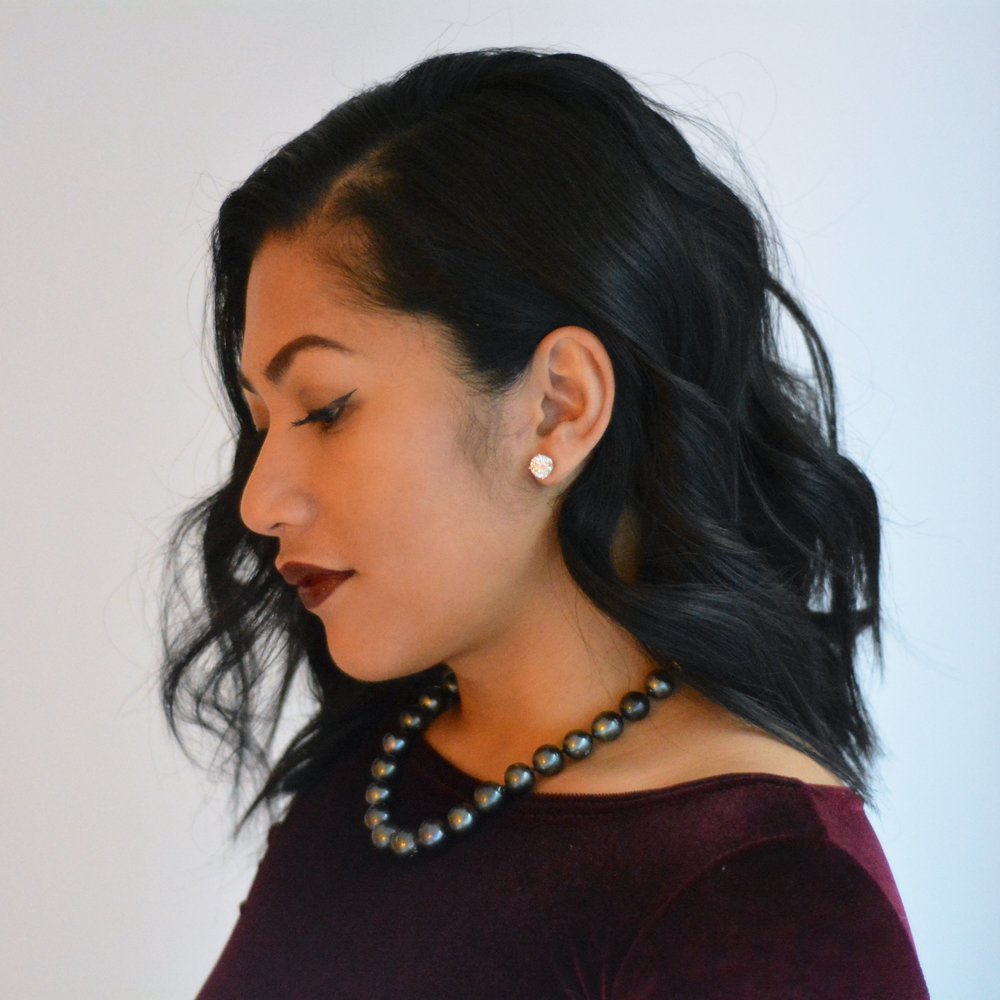 This 12-15mm Cultured Tahitian Pearl Sterling Silver 18 Inch Strand Necklace and Moissanite Fire™ 5.40ctw Diamond Equivalent Weight Round 14k Yellow Gold Stud Earrings was my pick on what I would "gift myself". They're classic pieces that are perfect accessories to compliment my holiday party dress.
Aside from these two beauties, I've also rounded up a few more favorites below as gift idea starter. (And don't forget – you can just hover over the picture to shop the items directly).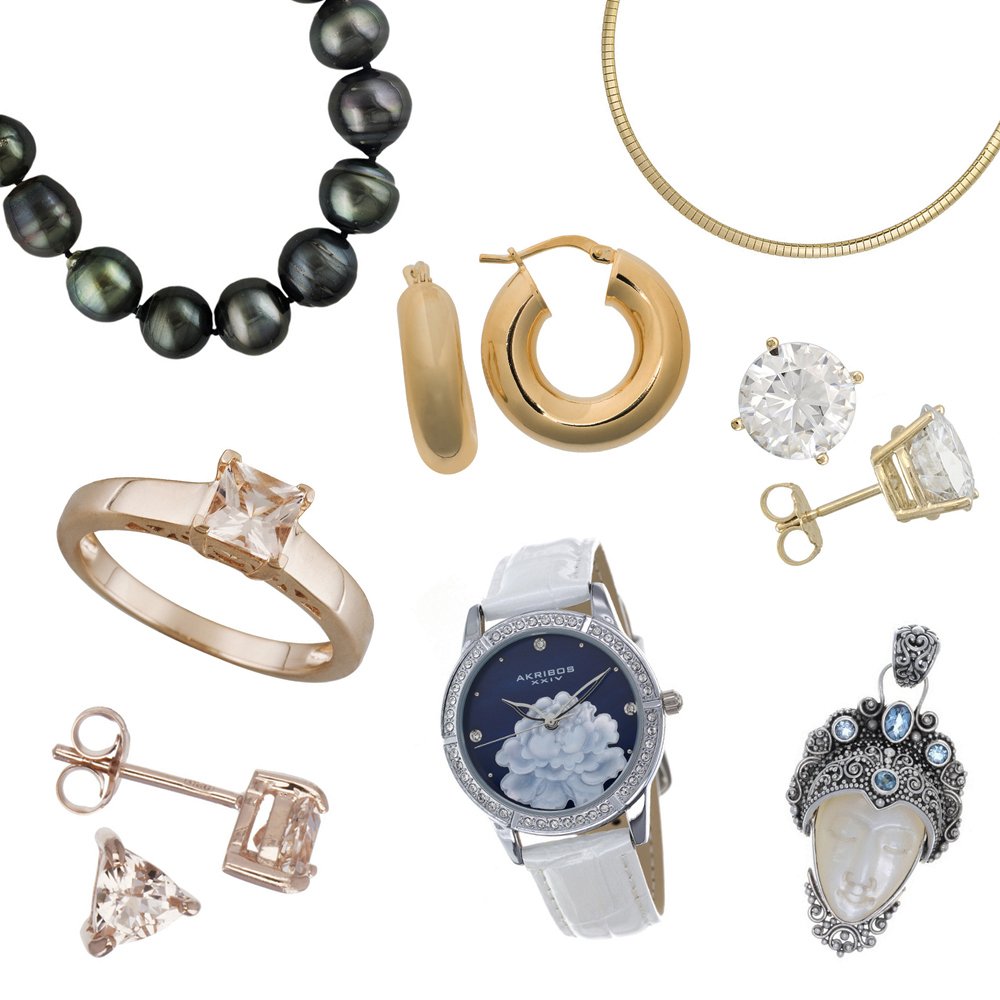 My favorites, listed in clockwise order starting from top left:
♥ 12-15mm Cultured Tahitian Pearl Sterling Silver 18 Inch Strand Necklace
♥ Moda Al Massimo™ 6mm 18k Yellow Gold Over Bronze Lucido Hoop Earrings
♥ Moda Al Massimo™ 18k Yellow Gold Over Bronze 4mm Omega 18 Inch Necklace
♥ Moissanite Fire™ 5.40ctw Diamond Equivalent Weight Round 14k Yellow Gold Stud Earrings
♥ Artisan Collection Of Bali™Carved Mother Of Pearl Face
♥ Akribos Blue Mother Of Pearl Swarovski Elements™ Silver Tone White Leather Strap Flower Watch
♥ .63ctw Trillion Pink Morganite 18k Rose Gold Over Sterling Silver Earrings
♥ .51ctw Square Pink Morganite 18k Rose Gold Over Sterling Silver Ring
My blog may contain links to other websites. I am not responsible for the privacy policies of those other websites. When you click on a link, your information may be collected at those websites so I encourage you to read their privacy policies.
Affiliate links contained within my blog are not associated with JTV.com